Gary Stevens Landscape: Landscaping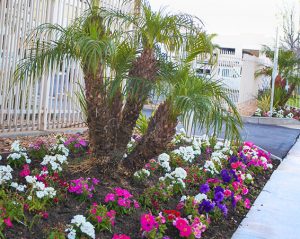 We at Gary Stevens Landscape know the importance of a property's curb appeal first hand. As per the latest surveys, an amazingly looking outdoor space can boost the sale value of a home by up to 20%, so landscaping or re-landscaping a place is a great investment in the long run. Fortunately, we have all the tools, skills, and people to turn even some of the most desolated wastelands some like to call their yard into vibrantly green places our clients love to hang out and show off to their friends.
Our team of landscape designers, horticulturists, and technicians will work on any project you entrust them with as if it were their dream not yours because they truly want you to love it from the ground up.
Landscape Design and Build Services
Since we're a locally operated full-service company, you won't have to shop around for multiple contractors for a complex project. Be it designing, installing, or maintaining green spaces, we've got you covered, which can be huge in terms of cost savings.
Landscape Design
Before getting down to work, our landscape designers will review your property, listen to your needs and concerns, and come up with a design plan that best meets your expectations while staying within budget. But if you have your own design project or would like to work with a third-party design architect, our crews will help that project take form too.
Landscape Build
Our team of technicians at Gary Stevens Landscape will turn even some of the most ambitious landscaping projects into reality; and thanks to our flexibility and generous service area, no project is too big or too small for us. Our landscape installation services include:
Tree, shrub, and plant installation or removal;
Lightning design and irrigation system installation;
Drainage;
Seasonal lawn work, such as mulching, detaching and aerating;
Building outdoor structures that mix functionality with great design.
Why Pick Us?
No surprises! Since we have landscape design, build and maintenance services under one roof, you can entrust us with any type of project and have an accurate cost estimate from the get-go.
We're ready to go that extra mile! If you pick only our landscape build service, our landscape design professionals will be able to offer your valuable input as the project progresses.
Need more reasons to start with us? Here are a handful of them:
All our experts are licensed, certified, and insured;
We use only quality organic materials and tools;
You'll be always greeted by friendly and knowledgeable staff;
We pride ourselves on our above-standard communication relationship with all our clients;
We're die-hard perfectionists and pay attention to every detail of a project;
All our staff members are trained to listen to our clients' needs and concerns and come up with the landscaping proposals that best fit their schedule, preferences, and budget;
Our prices are hard to beat (just ask for a free estimate)
So, are you ready to transform that yard from embarrassing to beautiful? Don't hesitate to contact us!
---
Find the information you need? Then fill out our Free Estimate form and one of our team members will contact you to discuss your lawn care needs. Still have questions? Feel free to Contact Us. We are always happy to answer any concerns you may have. For Fastest Service, give Gary Stevens Landscape a call at 424-329-3595.